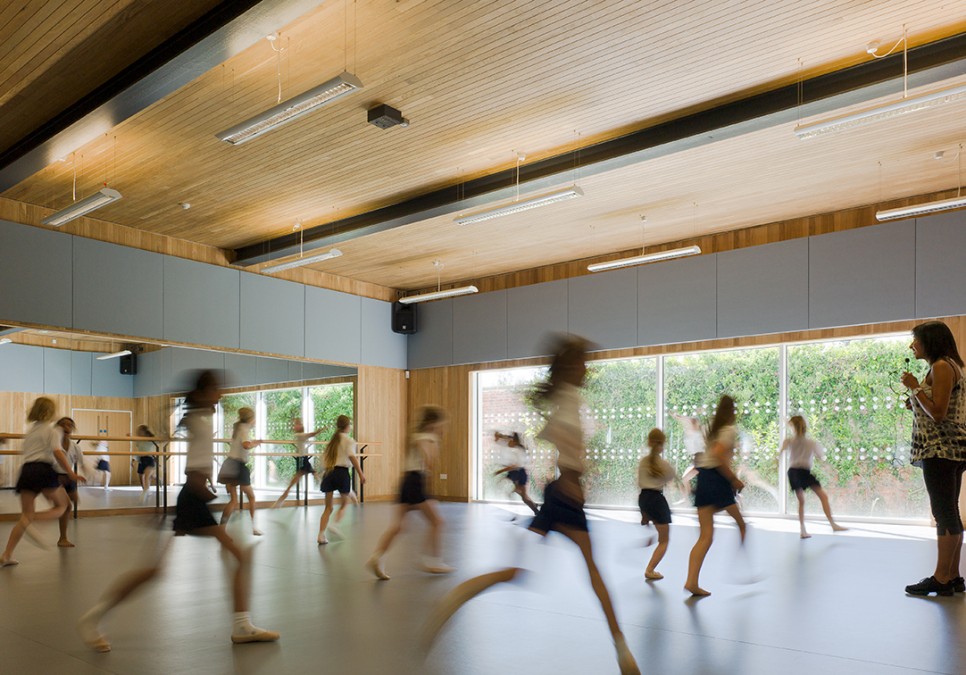 Client_
Saint Martin's School
Designer_
Glenn Howells Architects
Services_
Building Services & Environmental Design
Lighting Design
Sector_
Education
Saint Martin's School, New Performance Building
OR Consulting worked alongside the design team to develop a flexible building design, incorporating a 160 seat theatre, drama space, classrooms and a dance studio. The Client's brief called for all the spaces to be suitable for teaching, school productions and for private hire by commercial organisations and touring theatre companies.
The project's environmental design includes:
The optimisation of the building fabric's passive performance.
The adoption of natural ventilation and passive cooling techniques to the serve the atrium, classroom and office areas.
The installation of energy efficient light fittings and controls.
The integration of DMX controlled stage and house lighting.
The design of building systems to mitigate existing utility capacity constraints.
The integration of services installations with the performance systems.
The sub-metering of energy consumption.
The adoption of water efficient technologies.
The adoption of displacement ventilation and heat pump technologies to serve the drama studio/theatre.
The adoption of heat recovery ventilation techniques to avoid noise nuisance to nearby properties.
Selected Selected Lighting Design Projects
Selected Education Projects