Culture
Practice
OR Consulting is a creative and responsive alternative to larger practices. Our design specialisms are delivered within our project teams, not by a team of individual specialists. We collaborate closely with our clients and project partners to deliver solutions that are the best they can be.
We are committed to developing and encouraging well rounded and creative engineers and we employ tools from simple sketching to advanced 3D modelling techniques to inform, communicate and co-ordinate our ideas with others.
We have a culture of rigorous internal review to ensure our strategies are efficient, safe and maintainable and that our procurement documents "buy" our designs effectively across all packages.
Our projects are developed from inception to operation and we seek to continually learn and improve our process by monitoring our completed projects.
Our History
OR Consulting Engineers was founded by Peter Roberts in 2006 to pursue his passion for the "hands-on" design of the low carbon built environment. Prior to this, Peter worked at Buro Happold as an associate director, leading a team of Engineers, and Oscar Faber Consulting Engineers (now part of Aecom) for 9 years.
Peter studied a honours degree in building services engineering at Loughborough University and completed a further MSc in Acoustics in 2000, to facilitate his passion for integrated building design solutions. Peter is a chartered engineer and a member of both the Chartered Institute of Building Services and the Institute of Acoustics.
Peter has developed a highly innovative style, delivering low energy projects across a range of building sectors. Peter's passion is for providing integrated, low energy solutions, which offer best value to the client. Peter has led the design and construction of many prestigious buildings in the UK and abroad, including theatres, residential housing, office spaces, heritage buildings, galleries, schools and university complexes.
Vacancies
OR Consulting Engineers welcomes applications from enthusiastic and talented people and are keen to hear from you if you're interested in joining our exciting, growing company. To apply, please submit a letter of introduction and CV to [email protected]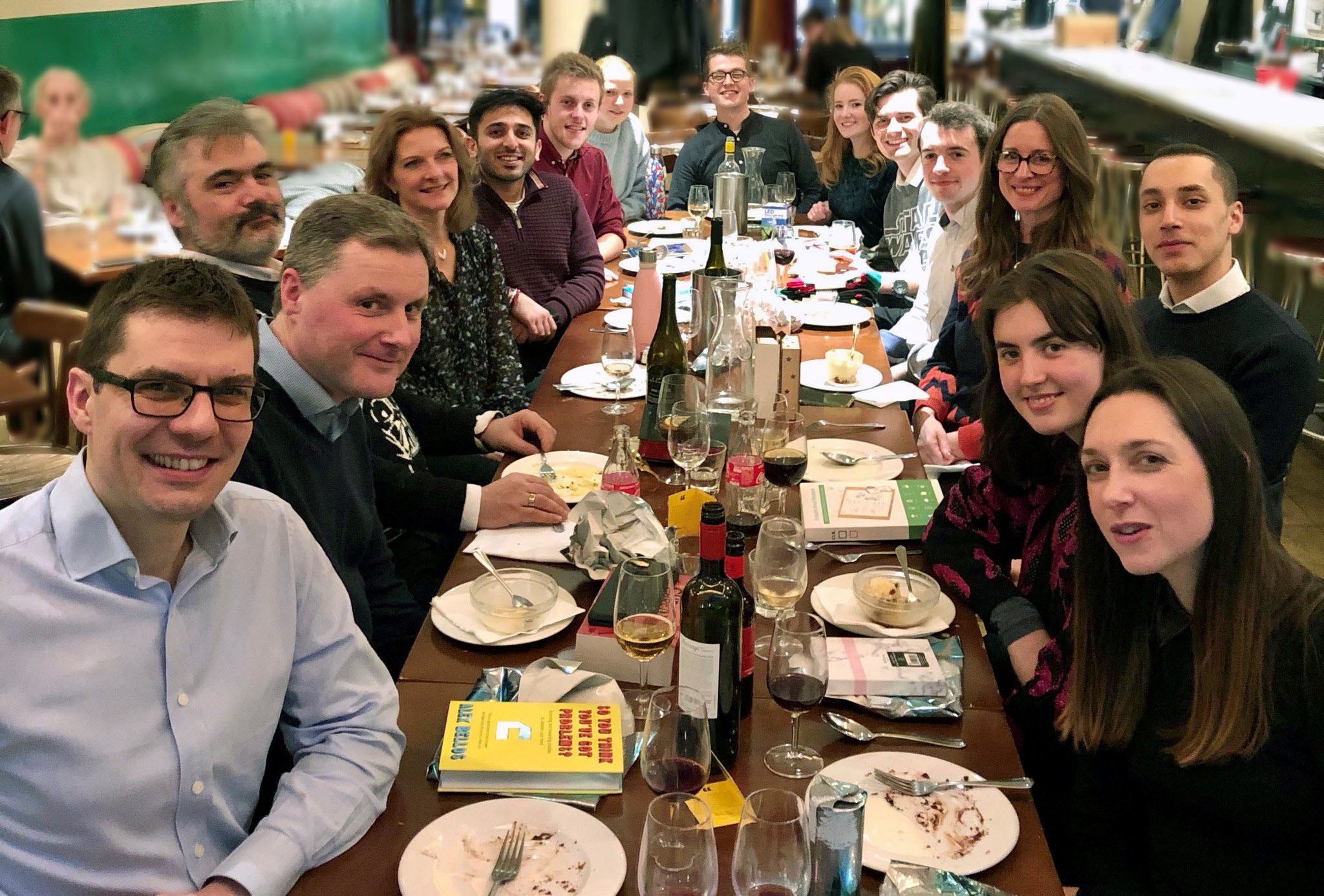 Clients
Environmental & Building Services Design_
AEG Presents
AEG O2 Arena
Ambassador Theatre Group
AOC Architects
Apex Airspace Development Ltd
ASM Global
Arnold House School
Basildon Borough Council
Bhaktivedanta Manor
Berry Bros. & Rudd
Brentwood School
Brick by Brick
Cedars School
Christ Church, Spitalfields
Churchill College, University of Cambridge
Clwb Ifor Bach
Condé Nast
Community Links
Croydon Council
Dinos Chapman
ES Global Solutions
Fairley House School
Garden Museum
Girls Day School Trust
Goodrich Primary School
Hassell Architects
Health Care Professionals Council
Housing Action Resource Project
iFoundation Ltd
John Thompson & Partners
Kaymac Construction
Leach Pottery
Lloyd Park Children's Centre
London Metal Exchange
London Borough Of Newham
London Legacy Development Corporation (LLDC)
Ludwig Willis Architects
Mamma Mia The Party!
Motion Project Management
Mowat & Company Ltd
Natural History Museum
National Trust
O2 Telefonica
Oury Clark Chartered Accountants
Petchey Academy
Pembroke House
Radisson Hotel Group
Rosemead Preparatory School
Royal Borough of Greenwich
Skanska
Sky
Southend Borough Council
St Catherine's College, Cambridge
St John's Waterloo
St Martin's School
St Peters-in-the-Forest
Studio on The Rye
Swanke Hayden Connell Architects
The Africa Centre
The Lloyds Building
The Science Museum
Town Quay Development
Tsuruta Architects
TTSP
Walworth Gardens
William Matthews Associates
Westborough Academy
Western Ridge Properties
WSP Group
Xtend Barre
Building Acoustics_
AEG O2 Arena
ASM Global
Bhaktivedenta Manor
Brentwood School
Churchill College, Cambridge University
Condé Nast
Fairley House School
Garden Museum
Girls Day School Trust
Hassell Architects
Health Care Professionals Council
iFoundation Ltd
London Metal Exchange
Motion Project Management
Petchey Academy
Sacred Heart RC School
Science Museum
Skanska
SPID Theatre
Westborough Academy
Lighting Design_
AEG O2 Arena
Bhaktivedanta Manor
Brentwood School
Churchill College, University of Cambridge
Condé Nast
Fairley House School
Goodrich Primary School
Hassell
Health Care Professionals Council
iFoundation Ltd
Kensal House
London Borough of Camden
London Metal Exchange
Mamma Mia The Party!
Petchey Academy
Science Museum
Skanska
Sky
St John's Waterloo
St Martin's School
The Boltons
Westborough Academy
Wing Recreation Ground
Energy & Facilities Management_
AEG O2 Arena
Brentwood School
Broadgate Estates
Close Brothers Group Plc
Cushman and Wakefield
Drivas Jonas Deloitte
Goodrich Primary School
GVA Commercial Property Management
Jaguar Building Services
London Metal Exchange
NHS Direct
University of Brighton
Transport Research Laboratory
Partners
Aedas
AHR
Amos Goldreich Architecture
Brinkworth Design
Carlos Sanchez Benton
Chartered Institute of Building Services
Citizens Design Bureau
Civic_London
Cottrell and Vermeulen Architecture
David Kohn Architects
Dow Jones Architects
Erect Architectecture
Eric Perry Architects
Feilden Clegg Bradley Studios
Feilden Fowles Architects
Forward Associates
Found Associates
Freehaus Architects
Fuse Studios Limited
Gavin Langford Architects
Glen Howells Architects
Gort Scott Architects
GSS Architecture
Hassell Architects
Haverstock Architects
Haworth Tompkins
Herzog and De Meuron
HOK
Lisa Shell Architecture
Matthew Giles Architects
Michaelis Boyd Associates
Nissen Richards Architects
Pawlik + Wiedmer
Platform Group
Robin Lee Architecture
Royal London Hospital
Sarah Wigglesworth Architects
Simon Innes Associates
SPPARC
Studio Callaghan
Studio Sam Causer
Tasou Architects
Ungar Achitects
Vernon Architects
We Made That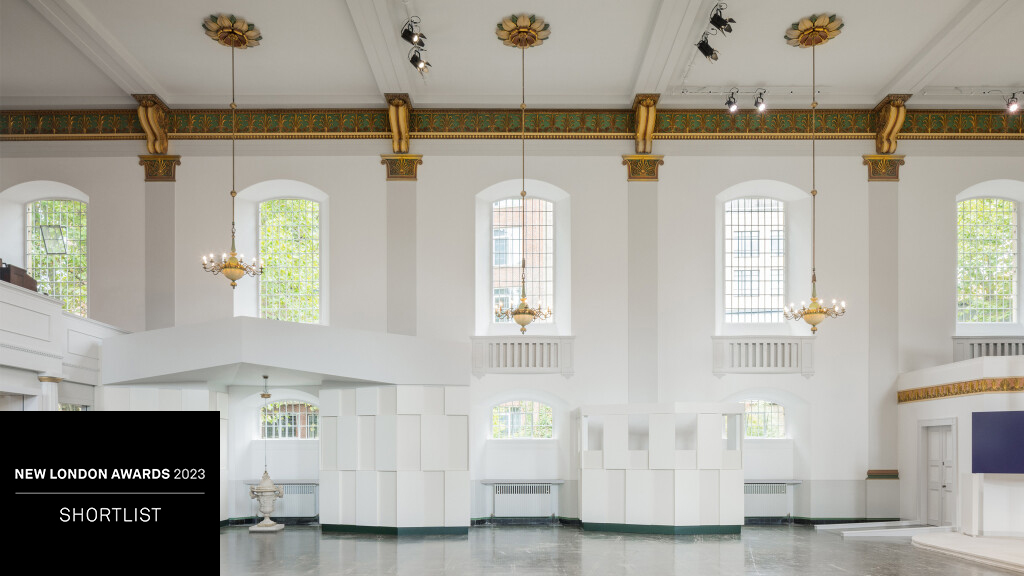 St John's Waterloo – NLA Awards Shortlist
St John's Waterloo has been shortlisted in New London Awards 2023 for a Community Prize.
The Community Prize will be awarded to the scheme that demonstrates the most positive and meaningful impact on the place where it is located. Selected from submissions across all categories, successful projects will be exemplary in their response to the social context, contributing to a sense of local identity and helping communities to thrive.
To vote for this project in the People's Choice Awards visit https://nla.london/projects/st-johns-waterloo