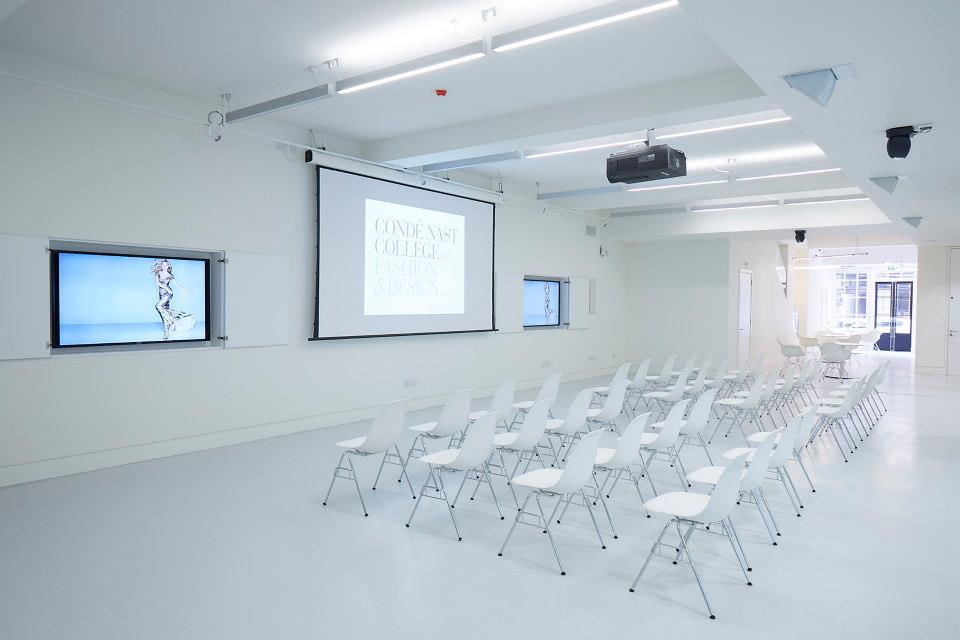 Client_
Condé Nast
Designer_
Feilden Clegg Bradley Architects
Services_
Building Acoustics
Building Services & Environmental Design
Lighting Design
Sector_
Education
Condé Nast College of Fashion
OR Consulting were appointed as environmental engineers for the low carbon development of the new college of fashion and design for Condé Nast.
The college is on the site of the previous St Martin's School of Art and the building required re-modelling and façade replacement to create a new state of the art college of fashion and design.
This low carbon building project sought to optimise the performance of the building fabric whilst maintaining the ability to naturally ventilate the spaces in a challenging external acoustic environment. The environmental strategy utilises air source heat pumps, heat recovery ventilation, energy efficient lighting and lighting controls to reduce the carbon emissions of the existing building by over 50%.
OR Consulting have acoustically designed the refurbished building in accordance with Building Bulletin 93, providing a quiet environment for learning in the noisy heart of London.
Selected Low Carbon Projects