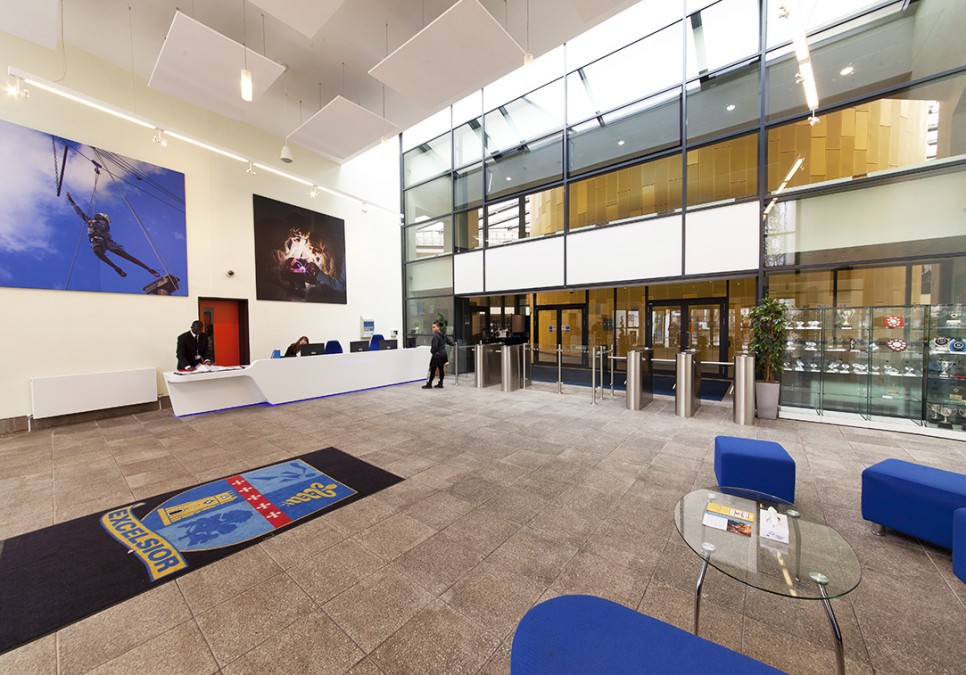 Client_
Petchey Academy
Designer_
Aedas/AHR
Services_
Building Acoustics
Building Services & Environmental Design
Lighting Design
Sector_
Education
OR Consulting Engineers acted as the environmental designer and acoustic consultants for the Petchey Welcome development.
Petchey Welcome comprises of a new double storey atrium constructed in front of the academy's original entrance. The new atrium acts as a new reception and gallery space.
The project has sought to:
Naturally ventilate and passively cool the space.
Integrate the fire engineering strategy for the space with the wider strategy for the academy building.
Optimise the north lighting of the gallery space.
Make the space's heat load carbon neutral.
Design a low energy lighting scheme to accommodate both in its entrance and gallery functions.
Optimise the space's room acoustics.
Refurbish adjacent administration and community meeting spaces.
In addition, the project included the re-configuration of the school's central administration facilities.
Selected Selected Education Projects