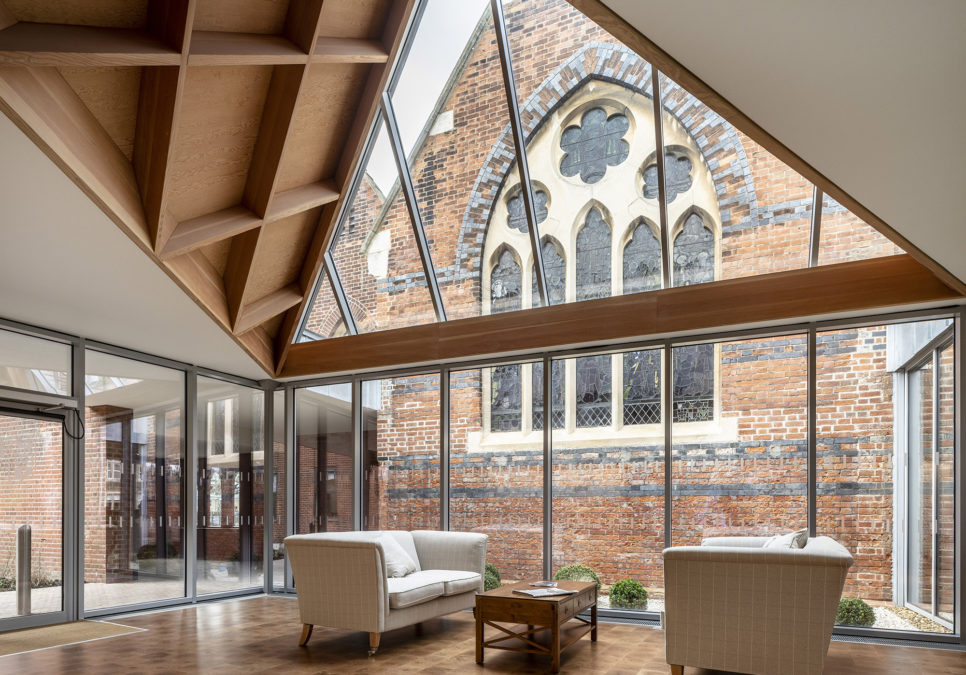 Client_
Brentwood School
Designer_
Cottrell & Vermeulen Architecture
Services_
Building Acoustics
Building Services & Environmental Design
Lighting Design
Sector_
Education
Brentwood School Reception and Ashton Building
OR Consulting were appointed as building services engineers, lighting designers and acousticians for the £2M low-carbon redevelopment and extension of the historic Brentwood School Bursary and Ashton building to create a new reception and "public face" for Brentwood School.
The project is nestled amongst a number of heritage buildings and its form has sought to be contemporary whilst celebrating the heritage surrounding it. The design of the Reception and Ashton Buildings accommodates a glazed facade which overlook their heritage neighbours and bring this into the design of the new buildings.
The project has sought to optimise the environmental performance of the new and refurbished spaces by:
Improving the passive environmental performance of the retained buildings by partially wrapping them with new super-insulated extensions.
Optimising the day-lighting of spaces.
Minimising solar heat gains via the adoption of solar control glass.
Adopting natural ventilation and passive cooling techniques.
Installing low energy lighting that blurs the line between the contribution of internal and external lighting.
Provides new energy efficient plant to heat the building.
Selected Lighting Design Projects
Selected Acoustic Design Projects