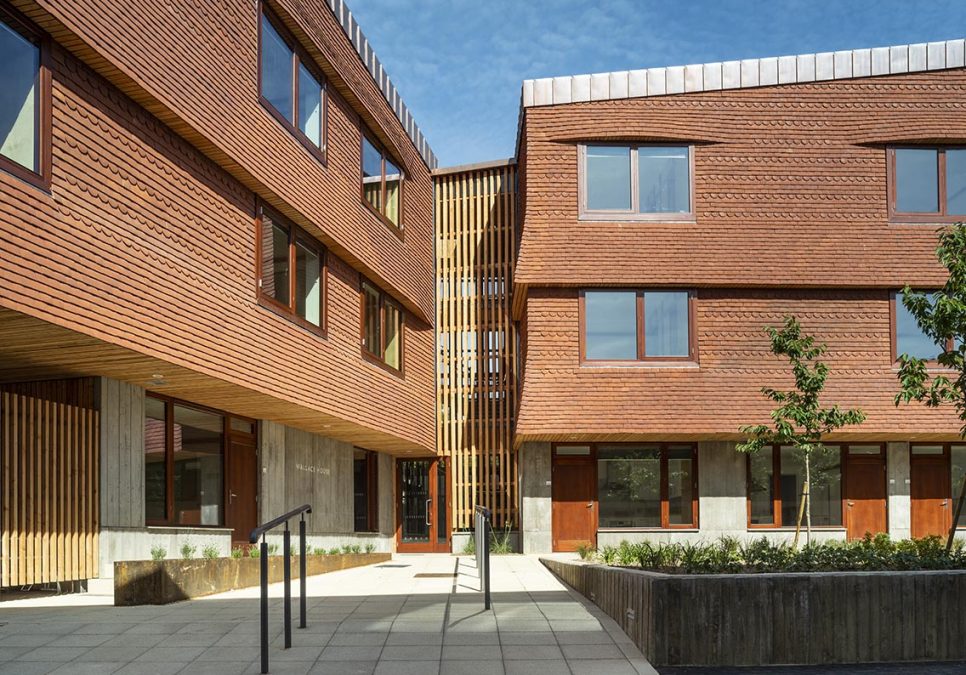 Client_
Churchill College
Designer_
Cottrell and Vermeulen Architecture
Services_
Building Acoustics
Building Services & Environmental Design
Lighting Design
Sector_
Education
Community Residential
OR Consulting Engineers acted as low carbon building services, lighting and acoustic designers for the new post graduate accommodation at Churchill College, Cambridge.
Key features of the environmental design included:
The dynamic thermal modelling of the building and its surroundings;
The optimisation of the passive performance of the building's envelope;
The optimisation of the building's daylighting strategy;
The design of low energy lighting and controls;
The utilisation of air source heat pumps to heat the buildings;
The design of all plant to address sensitive external noise issues;
The installation of photovoltaics to serve the development;
The use of passive infra-red sensors to reduce set-points when spaces are
occupied.
The design of smart energy metering;
The detailing of the site utility strategy.
Selected Selected Educ ation Projects