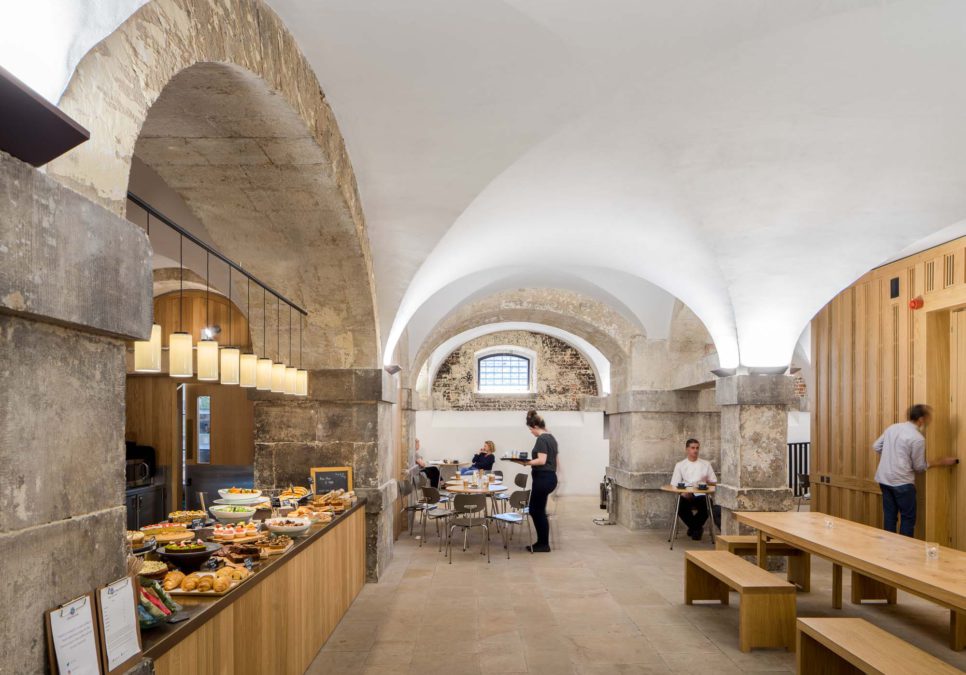 Client_
Christ Church
Designer_
Dow Jones Architects
Services_
Building Services & Environmental Design
Sector_
Heritage and Places of Worship
Christ Church Crypt, Spitalfields
The key goal of the Crypt project was to return the space back to Hawksmoor's original architectural vision whilst creating new adaptable recital hall, lounge café and kitchen facilities. Our design sought to be sensitive to the architectural and conservation goals of the project, whilst providing an energy efficient solution. To achieve this, our design seeks to:
Distribute services within a new floor trench strategy to move services away from sensitive historic structures.
Exploit the thermal mass and configuration of the undercroft space to act as a thermal store and free cool the Crypt in summer.
Allow air to pass freely between spaces, whilst observing stringent acoustic separation.
Provide a bespoke, condensing boiler solution to introduce heating, whilst avoiding any penetrations through the building historic façade.
Utilise underfloor heating to heat the Crypt in a non-invasive manner.
Exploit ozone filtration techniques to allow kitchen ventilation air to be discharged at low level, protecting the integrity of the Hawksmoor facades.
Integrate the lift design with the historic structure to introduce a DDA compliant lift and a separate food hoist.
Selected Low Carbon Projects
Selected Heritage Projects