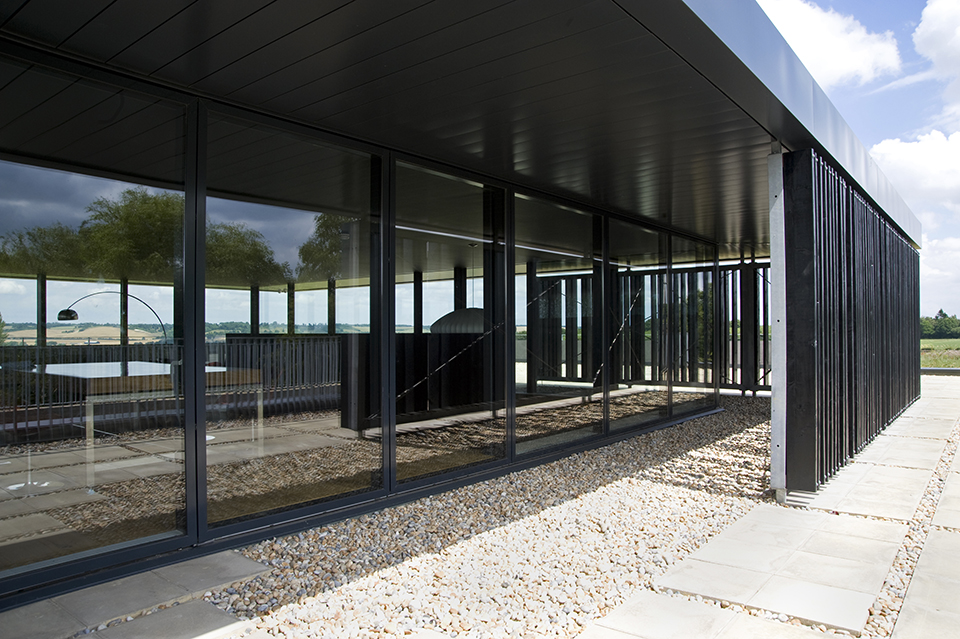 Client_
Dinos Chapman
Designer_
Brinkworth Design
Services_
Building Services & Environmental Design
Sector_
Community Residential
Fairbourne Reservoir Eco House
OR Consulting worked with Brinkworth Design on the conversion of two 1000m2 agricultural water storage tanks to create two luxury eco-houses. One of the houses was designed to act as home and studio for artist Dinos Chapman.
The environmental strategy was developed to optimise the performance of these unique constructions and the services installations within them. This strategy was fine tuned to satisfy stringent Code for Sustainable Homes targets, and included:
The lining of the "tanking" walls and use of earth bunds to super- insulate the building.
The introduction of high performance glazing to optimise daylighting and minimise solar gains.
The adoption of a ground source heat pump installation to heat the building.
The adoption of with a whole house ventilation strategy, with heat recovery.
The introduction of a rainwater recycling system to reduce the dependency on the local infrastructure.
The installation of low energy, general and display lighting with their associated controls.
Selected Low Carbon Projects
Selected Residential Projects