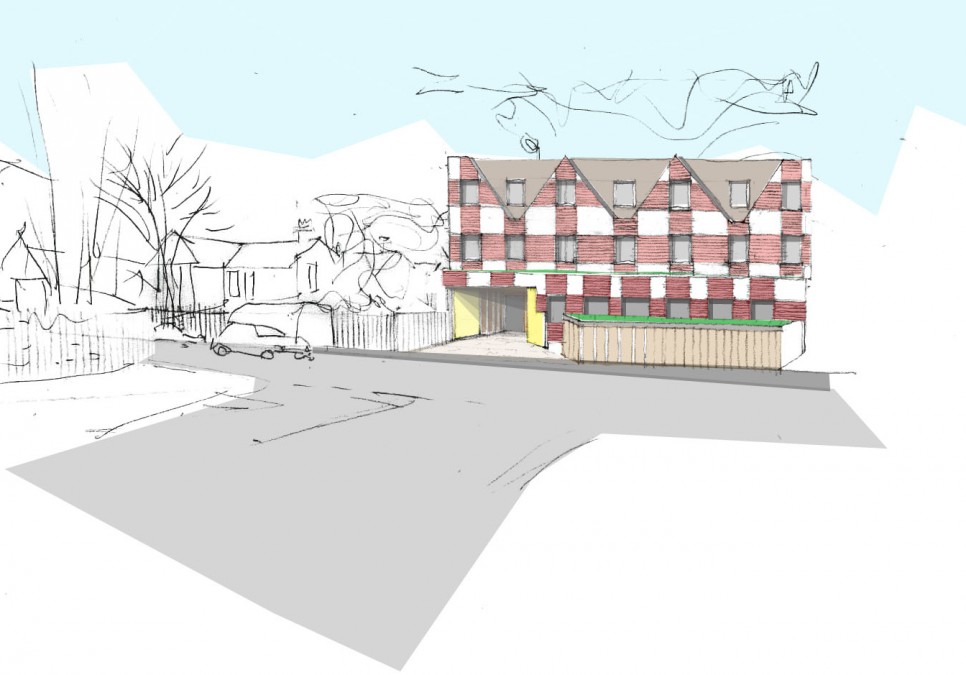 Client_
Housing Action Resource Project
Designer_
Cottrell and Vermeulen Architects
Services_
Building Services & Environmental Design
Sector_
Community Residential
Housing Action Resource Project
OR Consulting worked with Cottrell & Vermeulen Architecture on the design of a new low carbon, short stay hostel and day centre for the HARP charity. The team welcomed the challenge of creating a low carbon exemplar design for the charity on a tight budget.
Key features of the low carbon building services design strategy were:
The adoption of natural ventilation and passive cooling techniques.
The optimisation of the building fabric's passive performance.
The adoption of low carbon building services solutions.
The installation of water efficient sanitary fittings.
The provision of high capacity, efficient heating and hot water systems with low running costs.
Energy efficient lighting and controls.
Providing exemplar security, CCTV and access control solutions to provide security for both staff and residents.
The creation of a food technology teaching classroom and cooking facilities in every room.
Selected Selected Building Services Projects