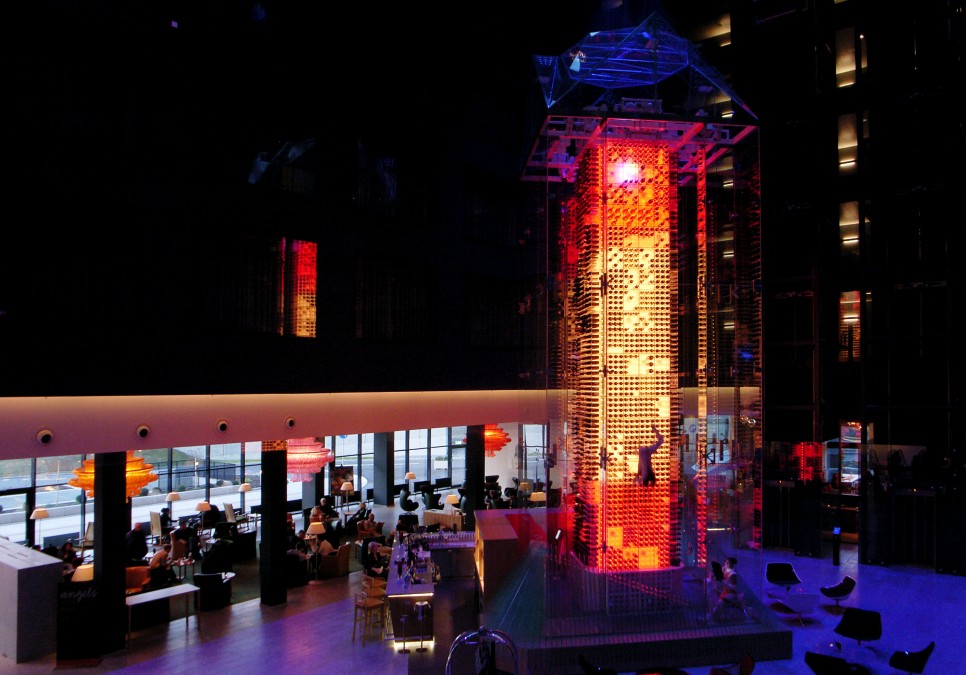 Client_
Radisson Hotel Group
Designer_
Jeremy Thom Architects
Services_
Building Services & Environmental Design
Sector_
Cultural and Sport
Wine Tower, Radisson Hotel, Zurich
The Wine Tower consists of a purpose built performance and wine storage facility located within the main atrium restaurant of the Radisson Hotel, Zurich. Over 2000 bottles of wine and champagne are stored within acrylic cases and stacked vertically within a multi-storey tower.
The core of the Wine Tower is surrounded by a single glazed façade. Performers undertake aerial gymnastic displays whilst retrieving and delivering the wine ordered by customers.
OR Consulting developed a bespoke environmental design, enabling each case of wine or champagne to be separately conditioned, whilst maintaining a separate and safe temperature within the vertical performance zone.
OR Consulting developed a 'cool' reclaim strategy to reduce the energy consumption of the Wine Tower by 50%, despite the challenging spatial constraints.
Other systems designed by OR Consulting included complex small power, lighting and fire alarm installations.
Selected Selected Building Services Projects