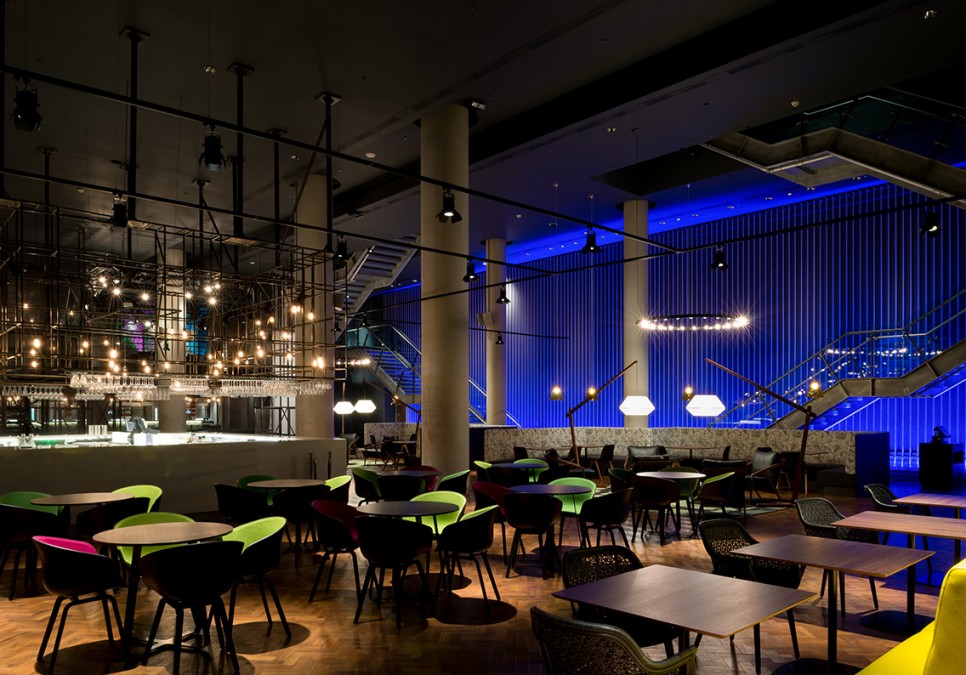 Designer_
Platform Group
Services_
Building Services & Environmental Design
Sector_
Cultural and Sport
The American Express Invites Lounge
The American Express Invites Lounge is a restaurant and bar destination (incorporating commercial kitchens and beer cellars) for 800 VIP visitors. The bar is located at the main entrance to the O2 Arena and provides visitors with a unique "backstage at the movies" experience.
OR Consulting acted as building services consultants on the project, and developed engineering strategies to facilitate the creation of dining and bar facilities throughout the height of the space. These engineering strategies included:
The creation of air-conditioned microclimates to condition the accommodation throughout the height of the space.
The re-configuration of existing fire detection and sprinkler installations.
The design of electrical systems to facilitate the complex audio visual and lighting installations.
The installation of access and hearing reinforcement systems to facilitate the lounge's DDA strategy.
The re-development of the kitchen spaces to serve the extensive dining accommodation.
The design of security systems to network with the O2's security control room.
The provision of lift and food hoist facilities to serve the space.
Selected Selected Cultural and Sports Projects