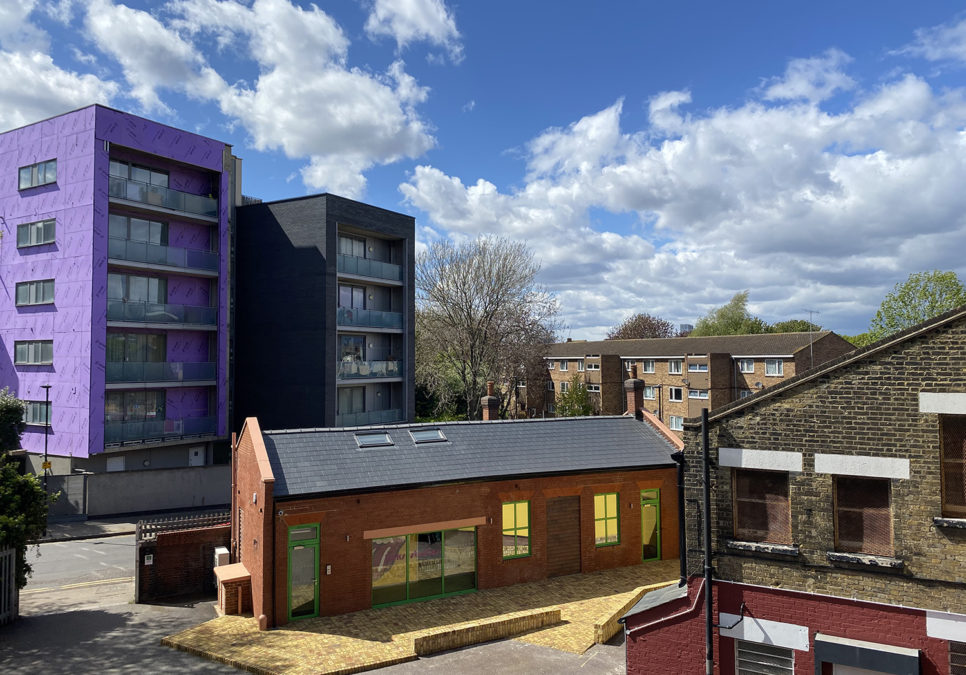 Client_
Community Links
Designer_
civic_London
Services_
Building Acoustics
Building Services & Environmental Design
Lighting Design
Sector_
Cultural and Sport
Community Links Recording Studio
OR Consulting acted as low carbon building services consultants and acoustic engineers on the redevelopment of the Community Links Morgue building to create a unique community recording studio.
The building is Grade II Listed and is located within a busy urban and residential environment. The acoustic design is a key driver for the architectural and environmental design of the recording studios. The project, generously funded by The Rolling Stones, has been designed to provide an adaptable and flexible facilities for the Client to grow into.
The project design:
Thermally and acoustically super insulates the historic structure.
Utilises low carbon heat pump technology to heat and cool the space.
Maintains ultra-low, internal ambient noise levels, to avoid disruption to recordings.
Optimises the performance of the studio room acoustics, to avoid sound transmission to adjacent areas.
Prevents vibration or noise transmission to or from adjacent areas.
Prevents noise nuisance to neighbours.