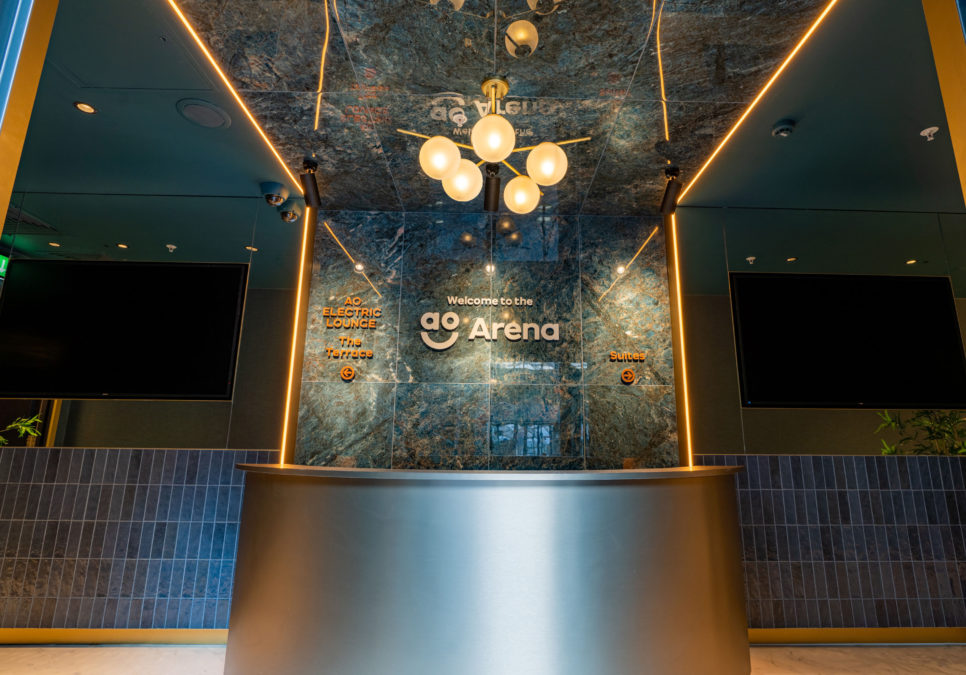 Client_
ASM Global
Designer_
20:20 Limited
Services_
Building Acoustics
Lighting Design
Sector_
Commercial
Cultural and Sport
AO Arena VIP Suites and Entrance
OR Consulting is employed by ASM Global to act as acoustic engineers and lighting designers for the £50m phased redevelopment of Manchester's AO Arena.
The development will be completed in three phases. The first phase, recently completed includes:
The acoustic design of a ground breaking hospitality area accommodating 6,000 occupants and open to the Arena.
The acoustic modelling of the new concourse (open to the Arena Bowl) to prevent it detrimentally effecting the acoustic conditions within the Arena Bowl.
The refurbishment of the concourse to create a new bar and food outlets.
The acoustic design of new VIP premium boxes with own private bar, food service and views of the stage.
The assessment of the external noise impact of a new high-volume entrance to the Arena.
The design of adaptable specialist lighting to serve VIP areas facilitates adaptable usage during event and non-event periods.
The development of the lighting design and lighting control scenes to prevent the Concourse lighting detrimentally impacting on the Arena.